Teaching Assistant (UTAX)
UTAX HyPAS Apps - Teaching Assistant
Save time with the DigiNet Teaching Assistant-Automated Marking Application. Streamline the task of printing, grading and analysing multiple-choice tests with the DigiNet Teaching Assistant-Automated Marking Application "Teaching Assistant" which is an automated marking application, is available on ALL MFPs from DigiNet. Teachers can now streamline the task of grading, printing and analysing MCQs with the Teaching Assistant-Automated Marking Application.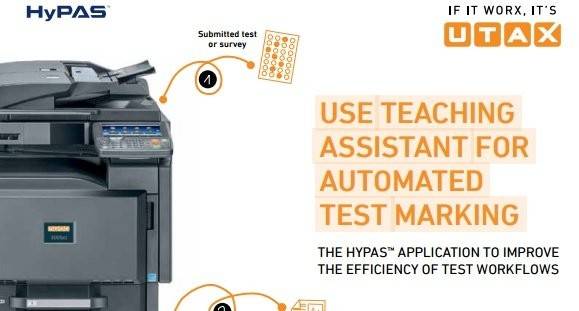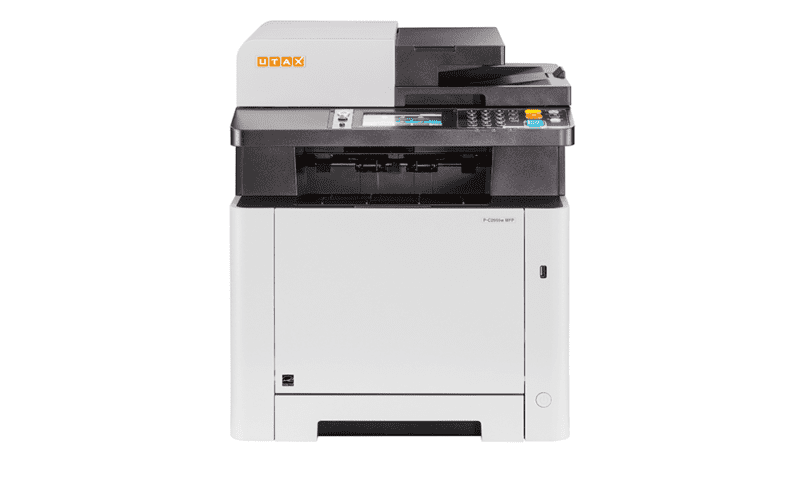 Transforms UTAX MFPs into an on-demand test printing, grading and analysis hub
Increases productivity by enabling teachers to quickly create/print/grade/analyse multiple choice tests
Automated grading improves accuracy with human error virtually eliminated
Provides teachers with at-a-glance feedback on how students performed, with detailed reports including bar graphs, histograms and test statistics
On-demand testing capability enables teachers to monitor student comprehension with greater accuracy
Increases turnaround on individual test results, allowing extra support to be provided sooner rather than later
Lowers costs by using standard paper rather than pre-printed systems
Test results are available in PDF or Excel CSV formats
These apps are very cost effective and sit on the device for seamless workflow.
Eliminating paper waste and having an effective and cost efficient printing solution is now a top priority for schools and we are leading experts in advising schools on what will best suit their requirements and needs.  Our Managed Print Services Team are on hand to advise you on all aspects of MPS and guarantee to cut costs and improve efficiency!
Contact us now to speak to one of our experts.