Looking for a Wide Format Printer?  Then look no further AND contact our Sales Support Department expert, Grace O'Malley!
For ONLY €139 per month, DigiNet are offering a FREE 20 ppm Ricoh Colour Laser Printer with every purchase of the "Ricoh MP CW2201SP Colour Wide Format Printer".  

This Special Offer expires on 30th September 2017

.
SPC252SF Colour Laser Printer

FREE
Supports wireless printing and scanning from smartphones and tablet computer
Designed for professionals and busy work-groups
Fast print speeds, double-sided printing & wireless networking
Eco compliant Energy Star 2.0 accreditation
Print speeds of 20 pages per minute let you enjoy superb quality 2,400 x 600dpi resolution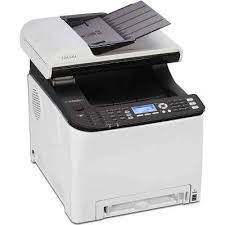 The Ricoh MP CW2201SP Colour Wide Format Printer is Designed for CAD/GIS and Graphic Arts application to offer ease-of-use for utmost productivity!
Ricoh's Wide Format Printer range provides outstanding versatility with options for multiple digital media inputs & flexible choices of locations for scanned files.
Can produce a wide variety of display material in high quality colour for both indoor and outdoor applications.
Faster output & flawless image reproduction.
Email Grace O'Malley today for more information!